Style tip: Some bras and bralettes are not made to be hidden but to be seen. Let's see which bralettes can be very easily shown off through a decollete contour or a beautiful strap on the shoulder and create an interesting and attractive detail on the outfit. Keep reading to find the most beautiful bralettes available on the market right now to recreate the bralette with T-shirt look.
THE MOST BEAUTIFUL LINGERIE
The most ideal bras and bralettes to create the visible bra look are:
lace bralettes
wide bras that cover a big area of the breast
bras with interesting details on the straps like ruffles, embroidered flowers, or other details
The beautiful strap bras are one of my favorite must-have types of bras. I like a beautiful and interesting strap visible on the shoulder ever if I wear a spaghetti strap top.
Free People wins the medal of the most beautiful bralettes and bras I've found on the market. Since it is an overseas retailer and the UK website ships only to the UK and NL, I have first linked all the bralettes from Free People available on ASOS. So the first six are found in Europe and the last five are on the USA site, from which you can order if you'd like.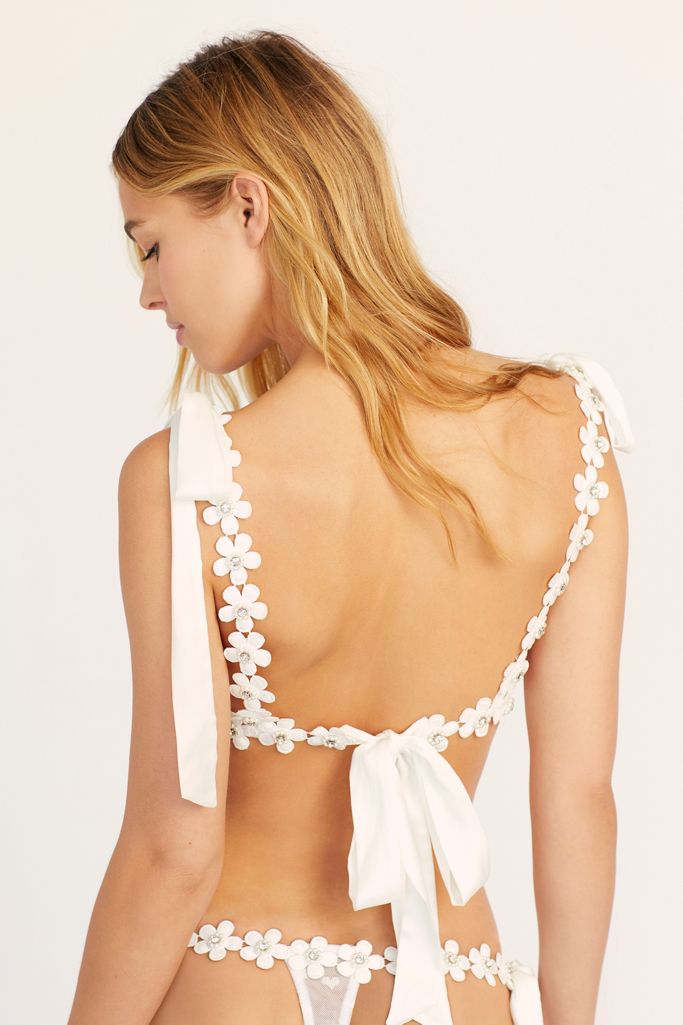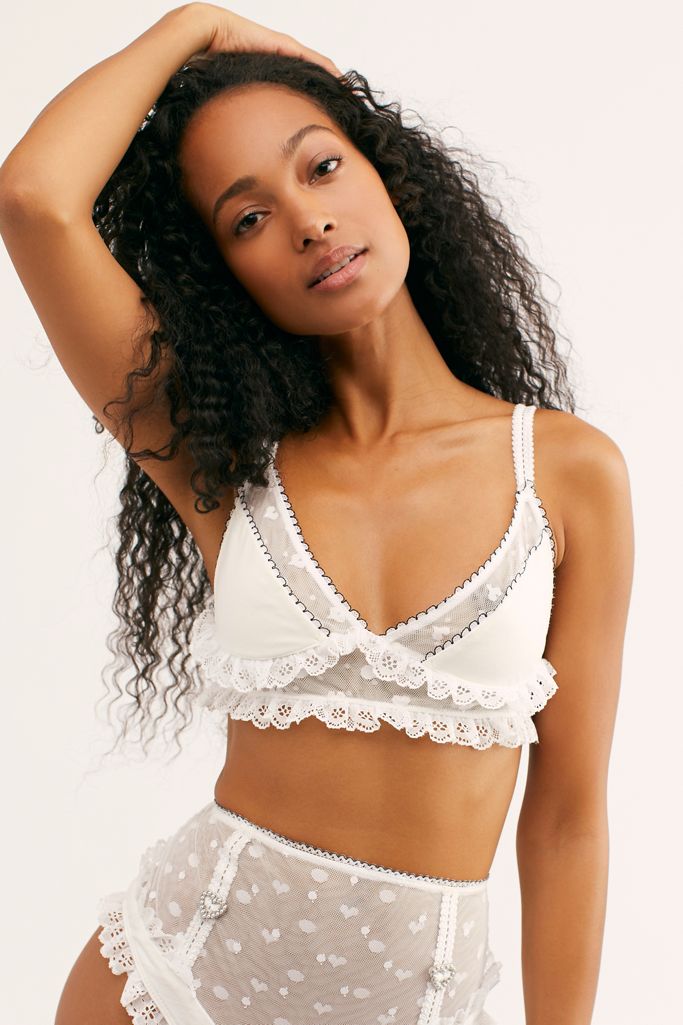 & other stories have a very adorable and romantic collection of lingerie and they impress me every time with their cute designs. They get very easily sold out, so you want to keep an eye on those. Also, & other stories has currently sales up to 50%, find them here.
THE PLAIN T-SHIRT
The ideal top to recreate the bralette with plain T-shirt look is made of a lightweight slightly transparent material, e.g. a cotton-linen blend. A simple T-shirt with a deep V-neck works perfectly since you want the attention to be drawn to the bralette and not to the outside. Tank tops with deep armholes are also suitable to show off a beautiful bralette, check for example this casual denim look.
THE DISTRESSED JEANS
Finally, for jeans like these vintage Levi's I wear here, look for and visit local second-hand vintage shops or open markets and events, like the ones organized by Vinokilo. You will find treasures.
Do you like to show off a bit of your beautiful bralette or bra?

Have a nice week!
Love, Jenny
---
SHOP THE POST