Anzeige/ad | Adlinks included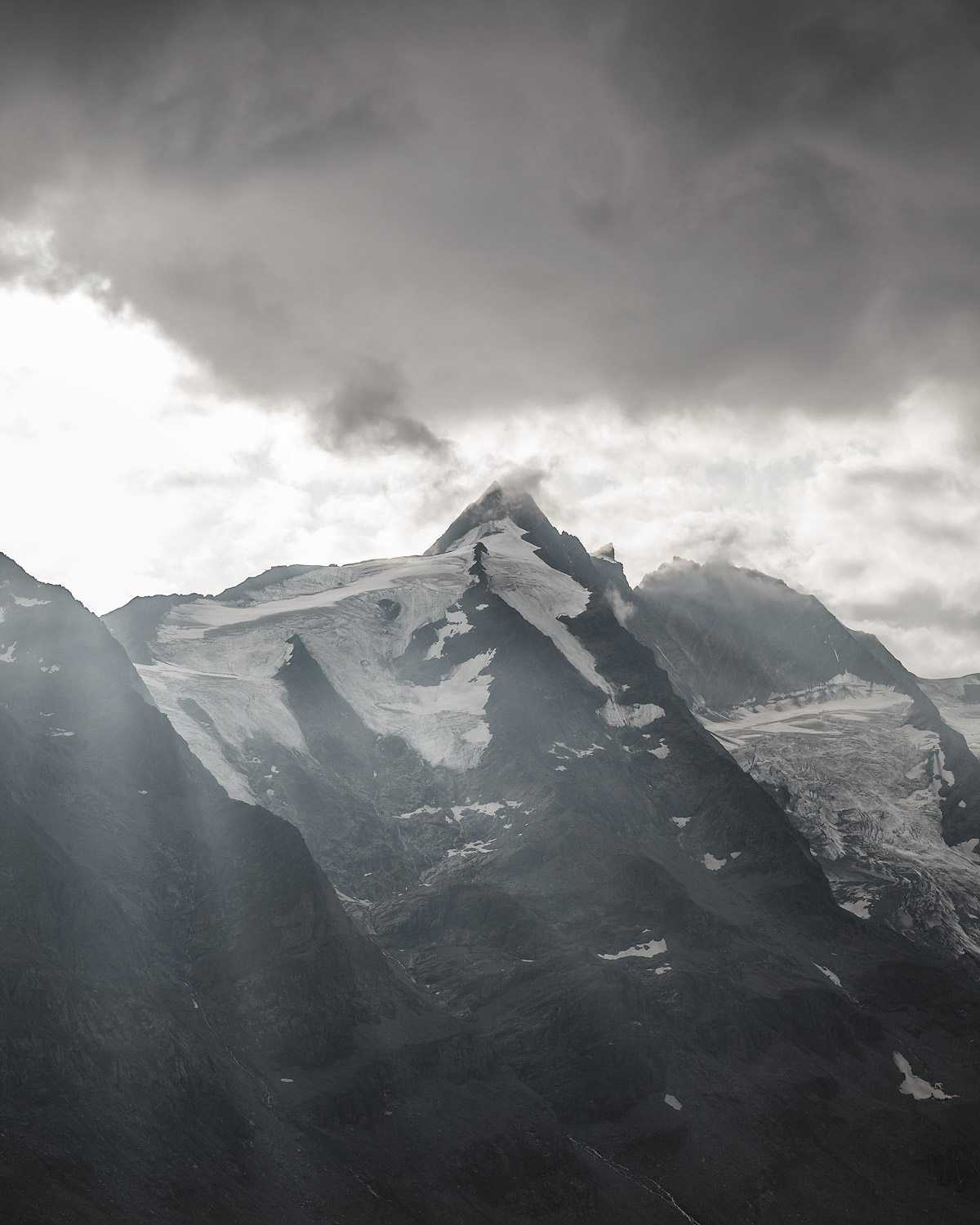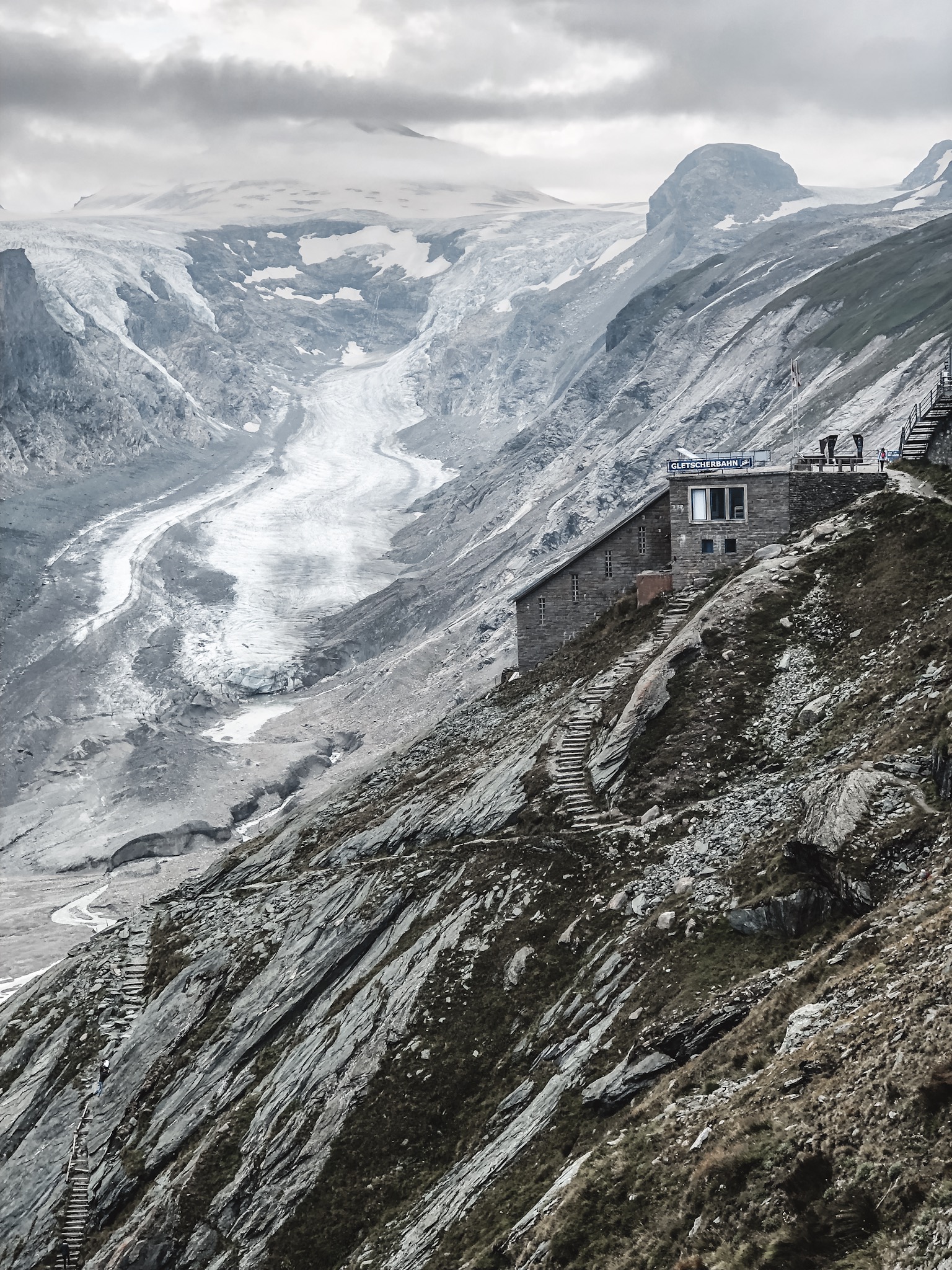 Hi, there! As some of you may have already seen in my Instagram stories, we took recently a family excursion to an Austrian mountain, the mighty Grossglockner. Grossglockner is actually the highest mountain in Austria, reaching 3,798 meters above sea level. The road that leads to it, called High Alpine Road, is the highest mountain pass road in Austria and it is very unique and beautiful!
It was one of the last days of August and since High Alpine Road is open to the public only until the end of October, we decided it was the perfect time to take this trip. So we took our 4 children (my stepson was on vacation with us for some weeks) and we started. For me, it was the second time to visit Grossglockner. We had this day trip some years ago again in August and I remember very clearly beginning our road trip on a perfectly warm and sunny day, but once we reached higher spots, the temperature dropped to… only 5 degrees and we were surrounded by fog. If this happens to you too, then I guess you have no other solution than to enjoy a hot and spicy delicious Gulaschsuppe in a traditional hut. Not bad at all!!! This time the temperature up there was about 16 degrees, pretty warm actually.
The road has 36 majestic turns and is alone a pleasure to drive to. We made our first stop in a wonderful spot, surrounded by waterfalls, green valleys, calming lakes, and animals. We did some hiking along the valley where cows were resting, took some photos with an adorable calf, jumped from rock to rock over small rivers, and admired the roaring sound of the waterfalls, whose water is of the highest purity and drinking quality. Did you know that staying near a waterfall is very healthy, because of the great number of negative ions inhaled stimulating the immune system? Well, I didn't, but there is an amazing and very informative internet website about Grossglockner, in which you can not only find interesting info like this, but every possible detail needed to organize your trip.
After our first stop in that wonderful valley, we headed to a rustic hut for a cup of coffee and a cake, while the kids played at the nearby playground before we went on with our road trip. Soon we were back on track. At some point, the road stopped. This point is the so-called Kaiser-Franz-Josefs-Höhe. We stepped out of the car and the sight was literally breathtaking. In front of us rose the grandiose view of Austria's largest mountain, the so-called "black mountain", with its 3,798 m and the alpine scenery all around, shaped millions of years ago by nature's hugest elemental forces. The view of the tremendous mountains was so picturesque, that I had the feeling of standing in front of a painting.
Grossglockner actually is also known to have the longest perpetual ice in the Eastern Alps. The High Alpine Road closes to the public around the end of October as a safety measure because of the weather, since tremendous amounts of snow can come in winter. In the old days cleaning up the road from snow was done by people but now vehicles are used. On our way back we met one of these vehicles, a cute 'guy' named 'Oscar'. Of course, we had some photos with him and we enjoyed the beautiful view from that part of the road.
Last but not least, since the road was pretty much empty, we had to take some photos of the road itself! So here we are in the last photos having fun on the High Alpine Road! Of course, a family photo of 6 is a task almost impossible but I loved the chaos in them! Haha!

So, what I wore on a summer day at the mountain. Since I was not going to climb :P, jeans and shorts gave me enough flexibility to move around. I paired it with a pair of hiking boots, a basic white tank top, and a utility jacket. I always like to combine my autumn outfits with these thick long wool socks. When it gets too chilly I just pull them up and most of my leg is covered. And of course, a hat, which helps with all kinds of weather conditions like wind, light rain or sun, was necessary. Finally, my round bag, enough sporty, lightweight, and practical, completed the outfit perfectly. I linked for you similar pieces that I like from my favorite e-shops. Until next time!

Love <3, Jenny

Boots: Timberland tall, Timberland low boots
Military Jacket (similar): Asos, Mango 1, Mango 2, Topshop 1, Topshop 2, NA-KD
Tank top: Mango
Jeans shorts: Asos
Socks: Asos 1, Asos 2, Asos 3, Calzedonia
Bag (similar): Mango