A few days ago we welcomed May with great weather, mood, and expectations. Now that everything starts to go slowly back to normal again, somewhere between long mind-relieving gardening sessions and warm open-air balcony film nights, we have finally the right to dream. Dream of romantic spring days wearing white dresses. Because, yes, the time of white dresses is officially here. Keep reading to have a taste of the most beautiful voluminous, romantic, and broderie white dresses for spring and summer 2020, at super affordable prices, many of which are only under 30 €.
Also, Boohoo brand has 40% off on everything and they have some amazing dresses with such a small price.
Anzeige/ad | Adlinks included
WHITE DRESSES UNDER 30€
*Prices can differ based on your country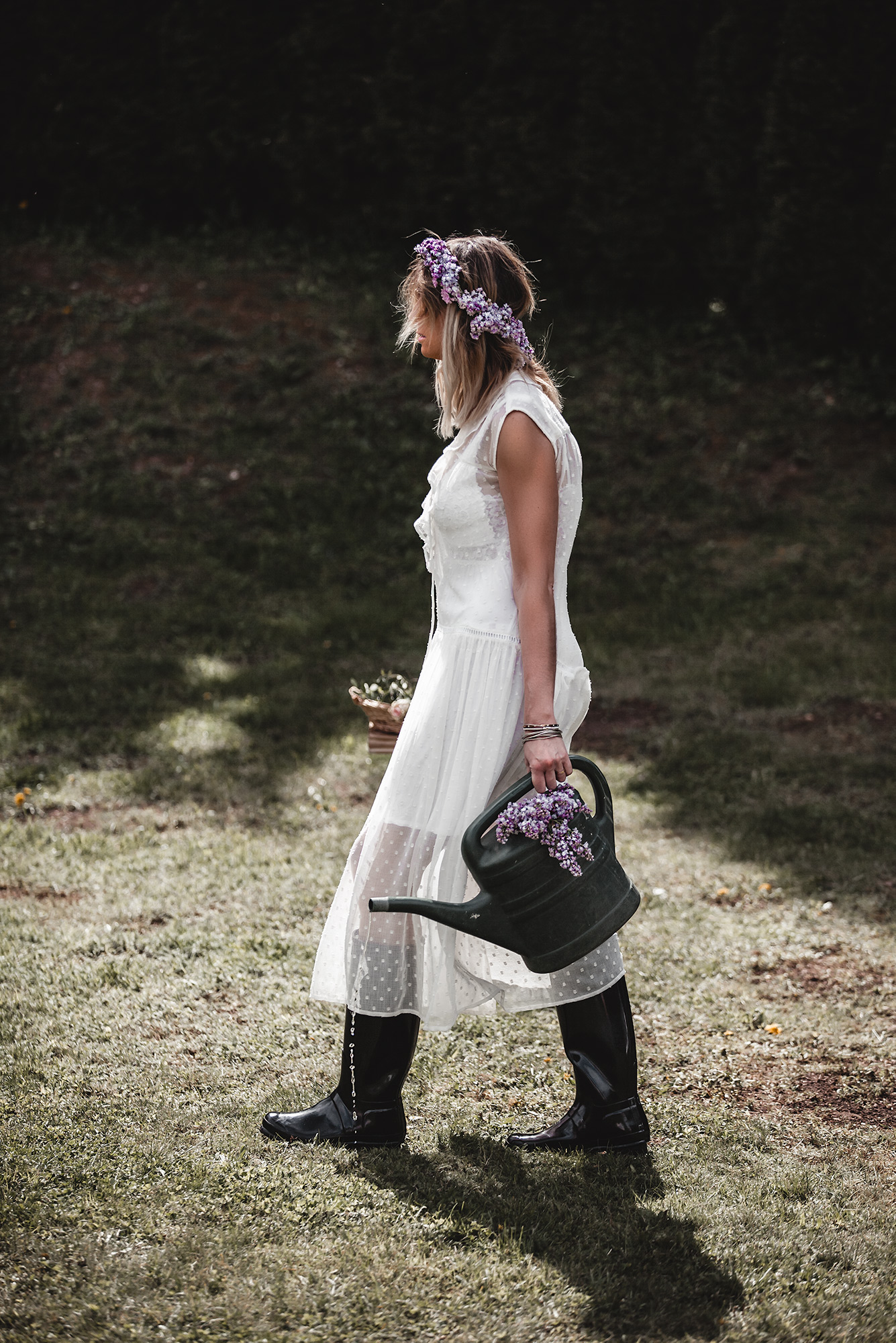 WHITE DRESSES UNDER 50€
WHITE DRESSES UNDER 60€
WHITE DRESSES <150€
WHAT TO WEAR UNDER A TRANSPARENT WHITE DRESS
The dress I wear here was bought some seasons ago from Mango and is this one. It had its own undergarment but it was long and I wanted the dress to be transparent at the legs and other areas that's why I combined it on the inside with this nightdress. This is a very good solution to wear a transparent dress or a beach dress like this one, away from the beach. Also, how unexpectedly cute looks a white dress with rubber boots? You can find the ones I am wearing here. I also like these, these and these.
Which white dress do you like the most?
Love, Jenny.
---
SHOP THE POST