Keep building your core wardrobe and you will never regret buying key pieces that you will wear for years to come without second though.
I recently added to my wardrobe three more staples, which I am happy to show you.
I tried hard not to get them all black and I did it.
Well, almost.
THE RIBBED DRESS
Apparently, I will never have enough black dresses.
Good thing is they don't just sit in my wardrobe.
I wear them repeatedly.
I just couldn't resist to this black ribbed dress, which makes the perfect silhouette.
What got me particularly into it was its long sleeve details and the side slit.
THE LEATHER BLAZER
Time to leave aside awhile the biker leather jacket for this versatile wardrobe piece, the leather blazer, which can be worn throughout the year and is available for hundreds of outfits.
THE SUIT PANTS
Among all the suit trousers that I have ever tried until now, this one is the winner. The fit is perfect, not too tight, not too loose and the colour is a sweet beige, which I adore.
High waisted and folded, I can't wait to wear it with my Veja sneakers or my lace up heels and boots or with practically everything.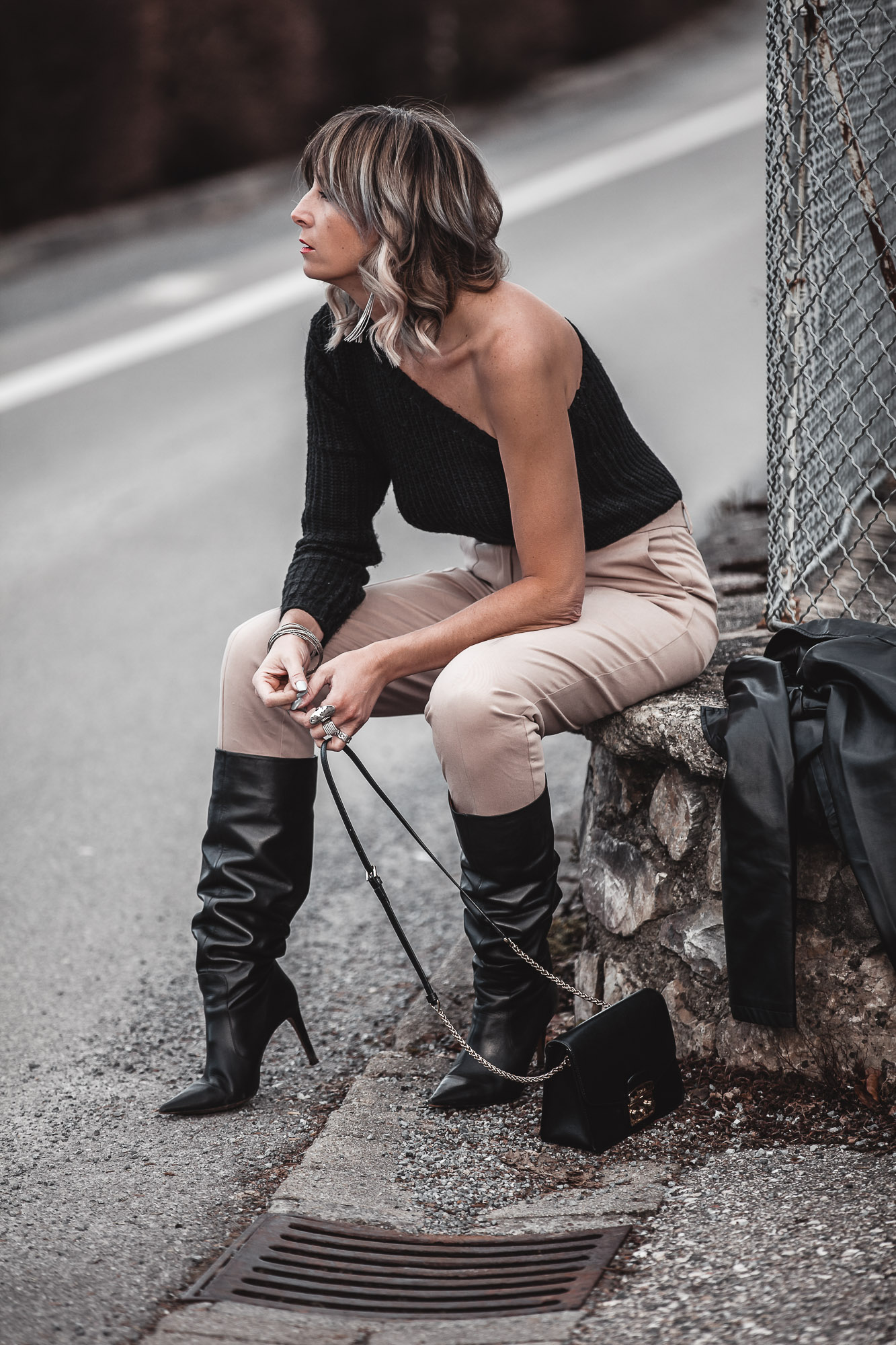 Anzeige/ad | Adlinks included
Pants, Dress and Leather Blazer: NA-KD
Bag: Furla
Belt Bag: Individual Art Leather
Earrings: Mango
SHOP FROM NA-KD WITH 30% OFF
NA-KD is celebrating their 4th birthday and has 30% off everything on their website, inclusive sales items, until 28th February 2020.
With my code JennyS30 you can get also 30% off on everything, inclusive sales, one day longer : ) i.e. until 29th February.
Happy shopping!
Love,
Jenny
If you like this post or know someone else that will find it useful, share it!